It turns out the London Broil cut makes wonderful jerky!  Here's how you can do it:
We started with a 3.7# London Broil (which included some bone).
Defrost it in the refrigerator, but it is good to cut it when it is still a little frozen.
We used a friend's jerky cutter to cut the chunks into strips.  A knife would work just as well, but the jerky cutter is nice to have if you plan on doing many London Broils.  It is fast.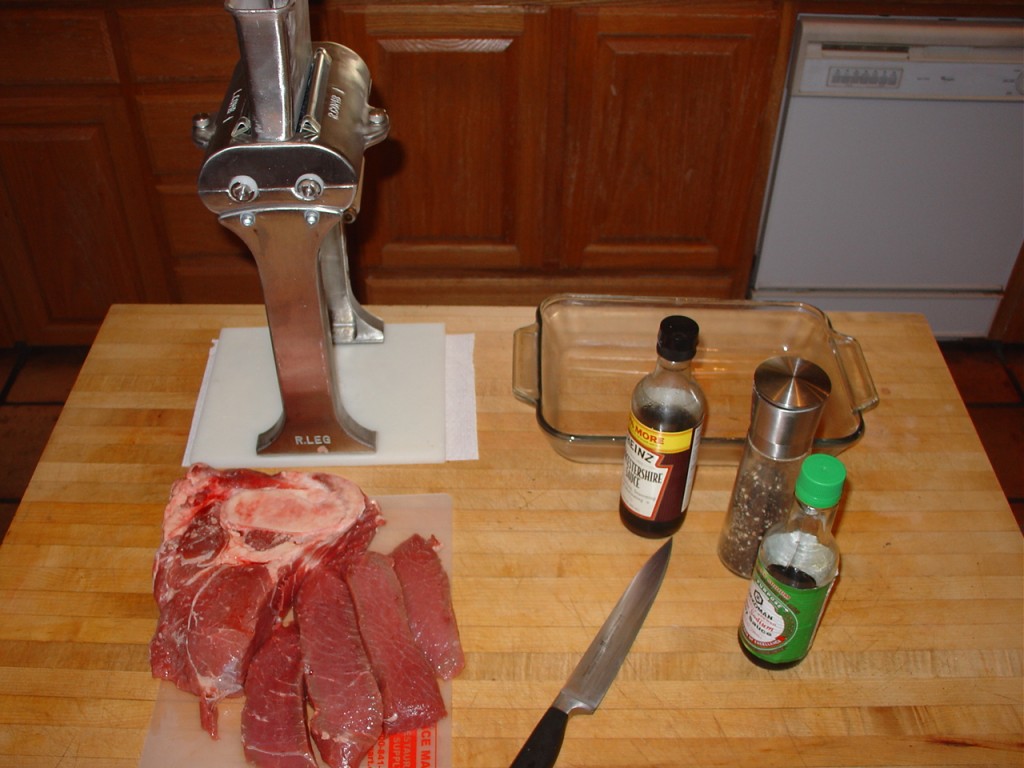 Anyway, slice the beef into 1/4″ thick strips.  Place those in a glass (or other non-metallic) tray.  Season with low sodium soy sauce, worchestshire sauce, fresh black pepper and of course garlic powder.  Refrigerate overnight.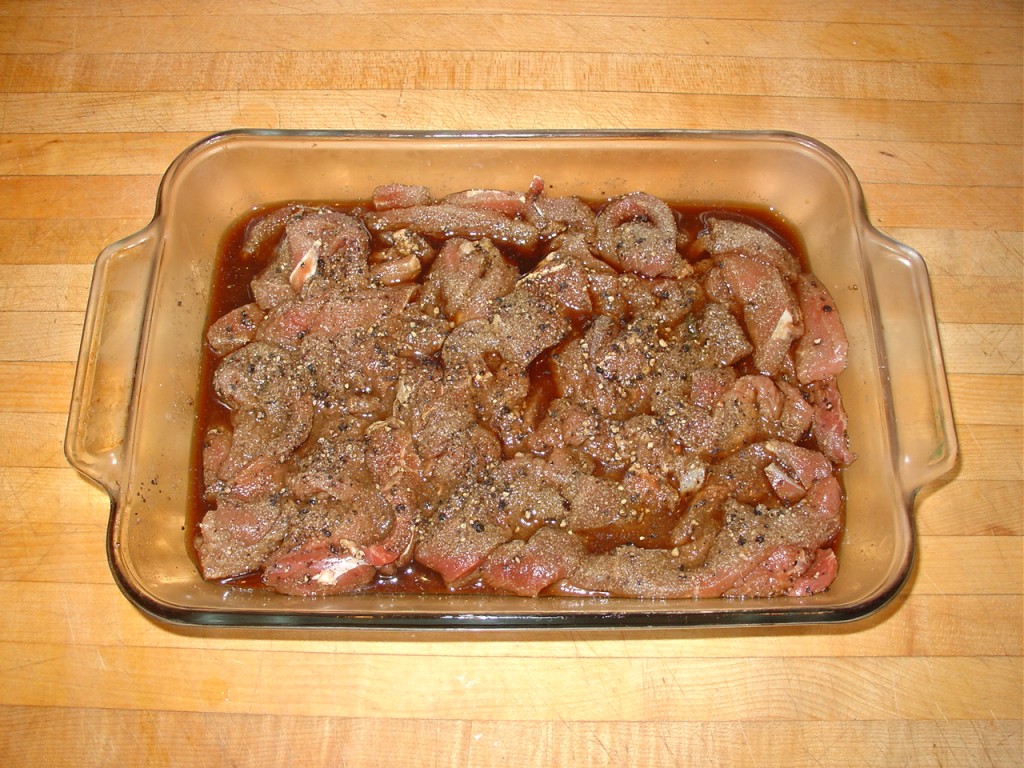 Place on silicone baking sheets in your dehydrator.  We acquired an Excalibur dehydrator a while back – what a great machine.  (you can order one factory direct)  It holds five trays; one tray will hold one London Broil if you pack it in, so you could do 5 at once, if you like.  Anyway, dehydrate it at 140F for 7 hours.  (we went 8.5 on ours, it was perfect).  The beauty of the Excalibur is the temperature control and the forced draft – no more moving trays, and the results are fantastic.
We wound up with about 11 ounces of wonderful jerky.  Best I think I've ever had, but then I'm biased.  Put the jerky into ziplocks, store in the refrigerator till the kids find it, then it is gone!  But what a great snack for them.  It's also great to take on vacation, hiking, backpacking, family reunions, whatever.