I hate to admit that we have not always utilized this special cut of beef, as we should have.
But we didn't have anyone to cook it for us, until now!
Last year, Peter H. obtained a tongue from a small meat market outside of Austin.  His friend Laura E. F. prepared it, and it was great.  But she says – and I agree – that this tongue we had last night is far superior.  Laura grew up in Baja, Mexico, and has traveled all over.  She says that our Condalia Farms grassfed beef tongue is the best she's ever tasted!  In addition to the taste, she said there is more usable meat in our tongues than in those from corn-finished beef – which have significant amounts of fat that she discards.
Here is Laura's creation, from last night: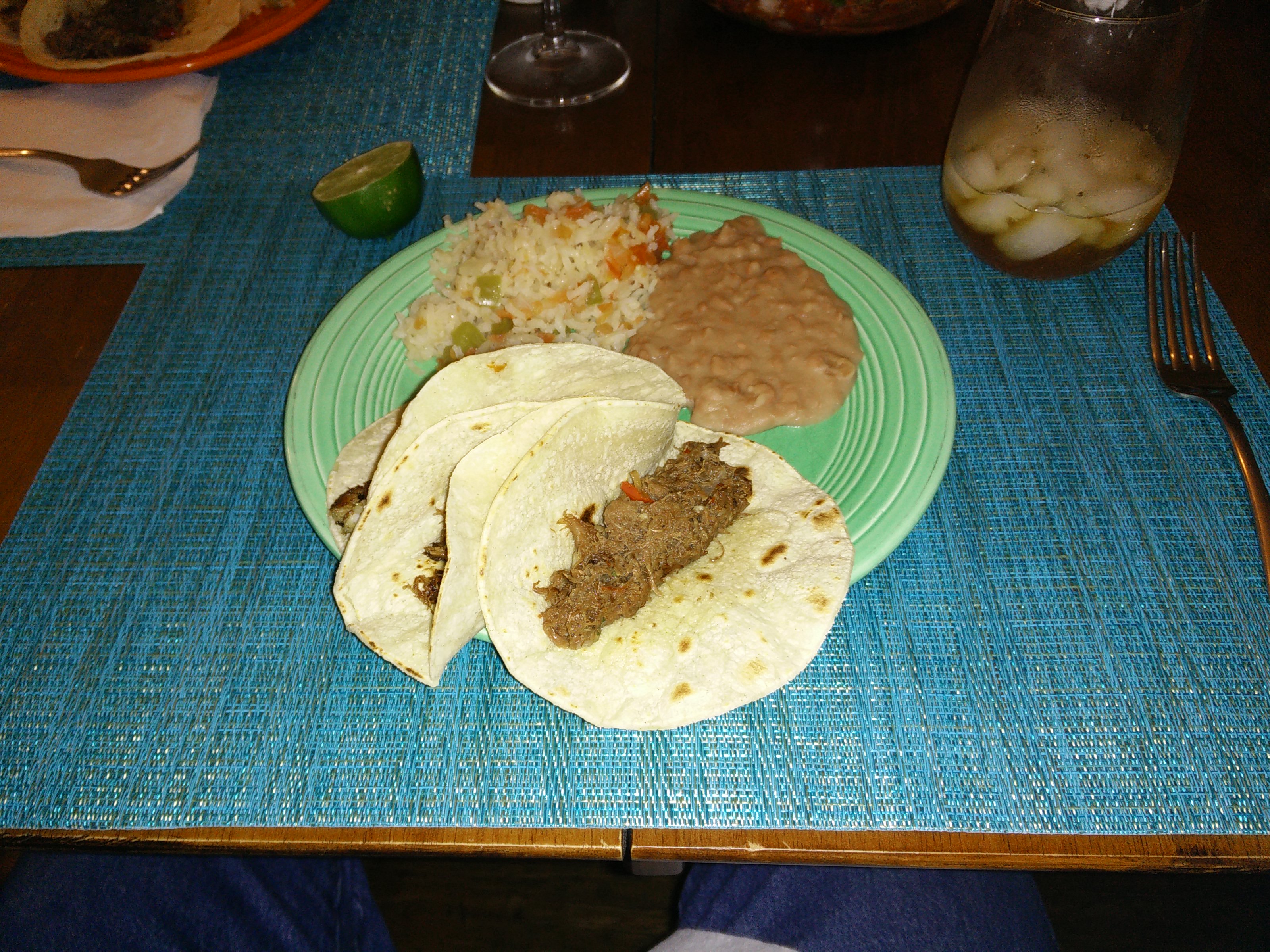 Maybe Laura will authorize me to post her recipe …
(yes, the rice and beans were spectacular, too.)