Last Thursday I was hungry for a London Broil.  I decided I wanted to brown it in the cast iron skillet, and went to the freezer for some flour.  No flour.  All I had was mesquite bean flour which I had ground last year.  WAIT!  There's an idea.  So, I sprinked the London Broil with the mesquite bean flour, sea salt, pepper – and browned it the skillet.  Wow, the aroma coming off of that was fantastic.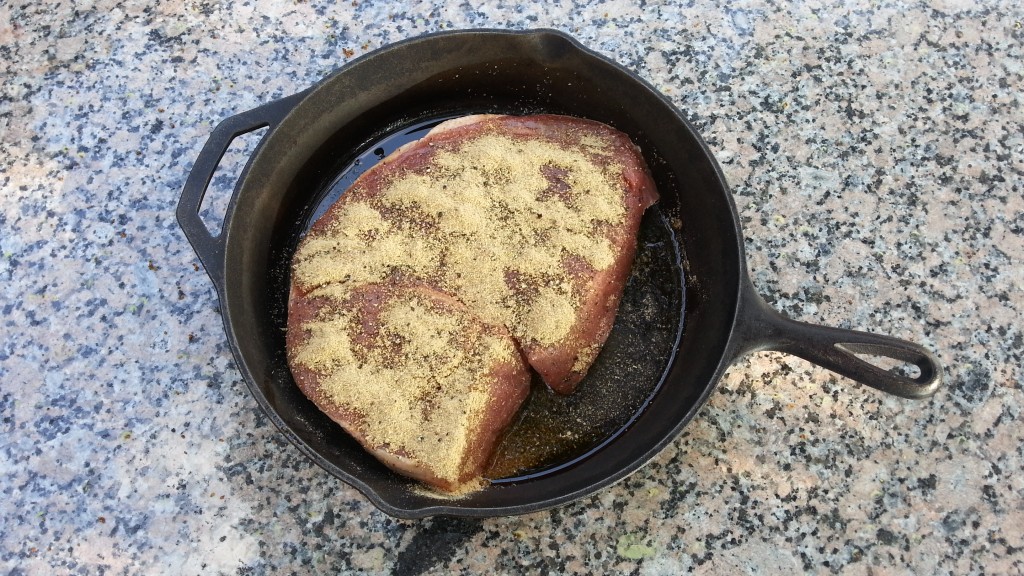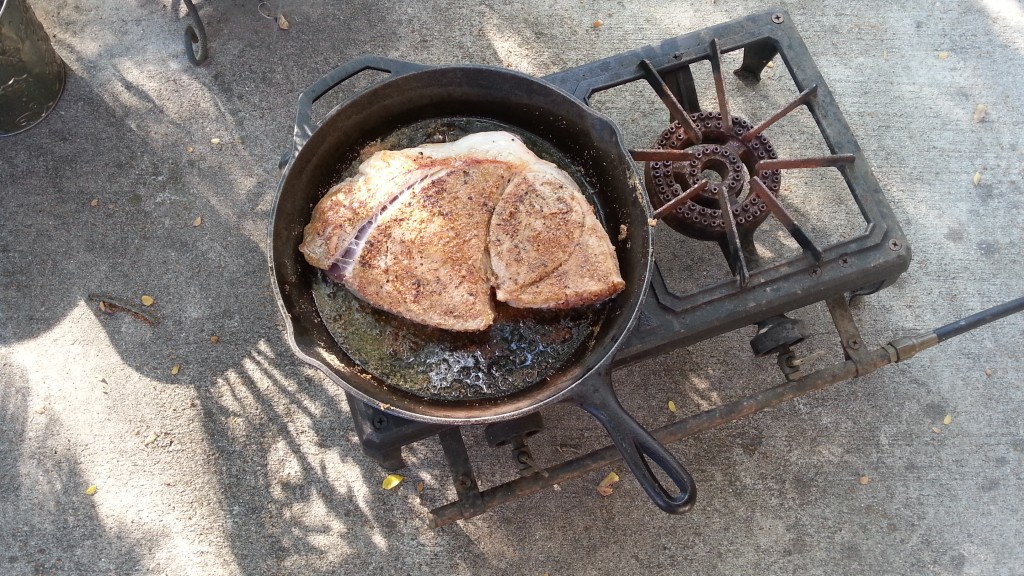 In case you have never tried mesquite bean flour – and you probably haven't – it's wonderful stuff.  It has the aroma of molasses.  The pods are high in sugars, carbs, and the seeds are high in protein.  The flour consists of both, although the seeds are very, very hard to grind.
Love it or hate it, the mesquite is a one smart plant.  It provides a bean that deer and cattle and other critters love, and that bean is nutritious to them, as well.  The pod portion is easily digested, but the seeds make it right on through the digestive system, coming out in a convenient, moist, fertile … mini-compost pile!  Now that's a smart plant.  Yeah, sometimes they come up in our fields where they are not that welcome, but on balance, they are a positive, in our opinion.  I don't think anything would have survived 2011 without them, as they provided a bumper crop of beans that year, when we had 5″ of annual rainfall (v. 27″ normal) .  That's when we started wondering just how sentient these plants really were.  OK, pretty woo woo, but we're just observing what's going on.  David and I both agreed it was the largest mesquite bean crop we'd witnessed, and the trees dumped them profusely in big piles.  Maybe they were just stressed, but there's little explanation for the huge volume of beans.
So, you can find out more about how to make your own mesquite bean flour right here on the site.  And 'tis the season – July.  We had a very small, late crop of beans at the ranch this year.  Either the trees put out so much last year, or they were hindered by the 0.4″ of rain we received between November and Memorial Day, or – hold on to your hats – they knew we would get 4 + " of rain on Memorial Day, followed by several 2″ rains in June and July, so they figured they didn't have to make so many beans this year in order for stuff to survive, so they could take the year off.  Take your pick!
Back to the London Broil … after browning, cooked it for about 40 min at 350 F, it was perfect.  Slice it thin, like brisket, against the grain.  It has been great in London Broil salads with baby arugula and Cruciferous Crunch, since then!