We recently processed the first two steers from our Registered Angus bull.  These yielded some Ribeyes that the processor said would grade Choice, a rarity for grassfed, grass-finished calves.  The USDA inspector was quite impressed, as well.  This processor where we had these steers processed uses vacuum packing, so now you can even see what you are getting.  I know I'm biased, but folks, it looks great!
Shown below, during processing, the Ribeyes with the bone-in, also known as Club Steaks.  The processor estimated these would grade Choice.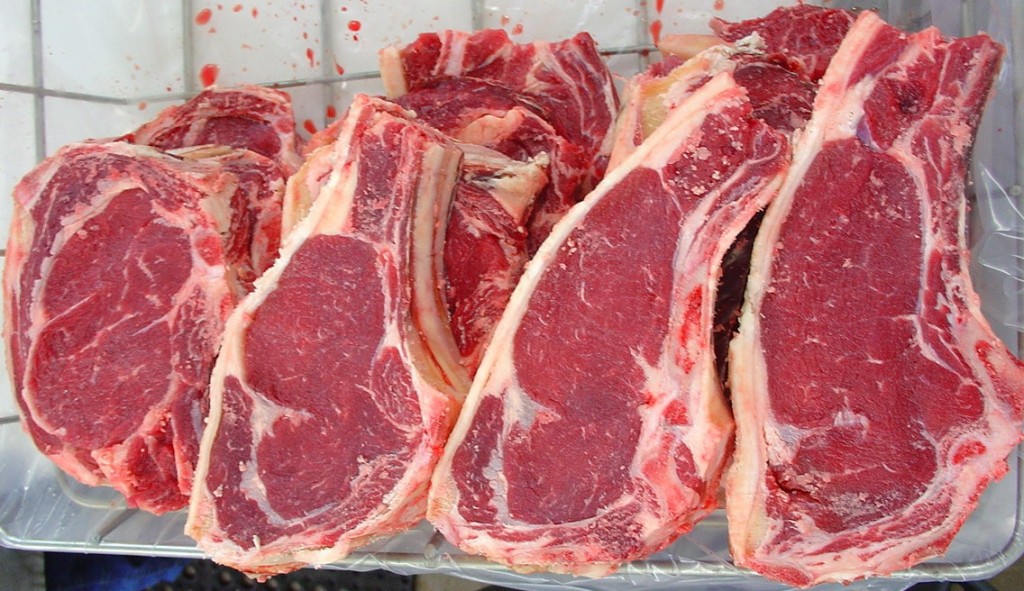 Shown below are the Ribeyes, vacuum-packed and ready for freezing: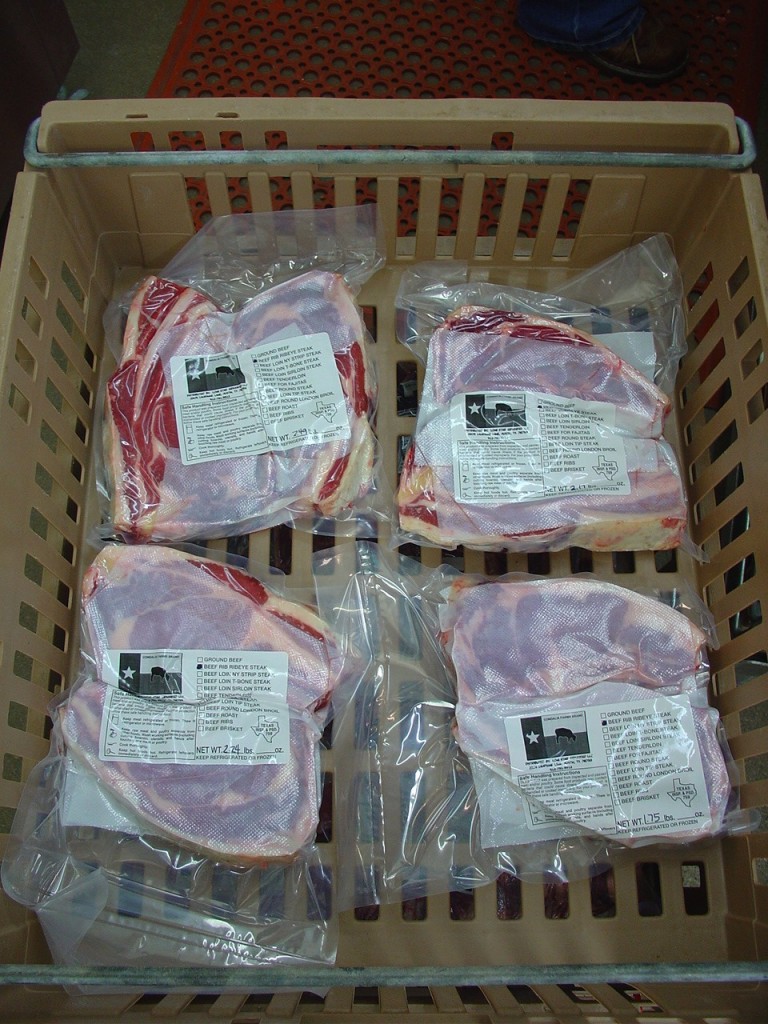 And some of our Laredo Ribs, look at the meat on these!  These have wonderful taste, are priced at $2.99/# – give 'em a try!  Fantastic in the Crockpot!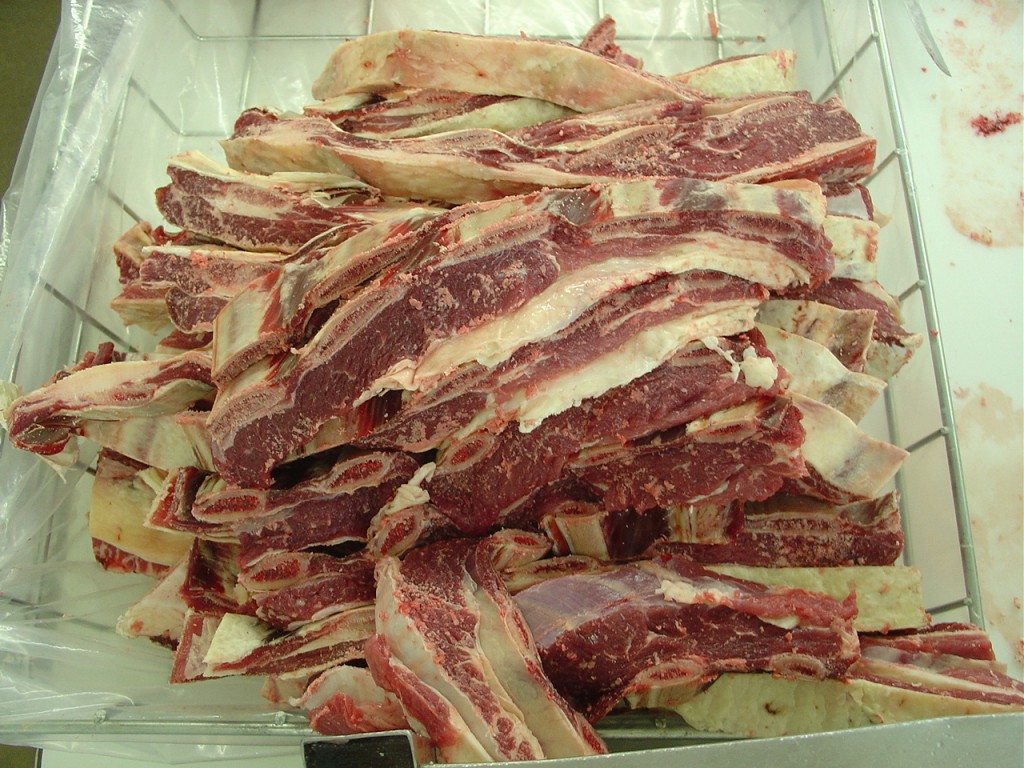 And this is what a packaged and frozen Sirloin looks like: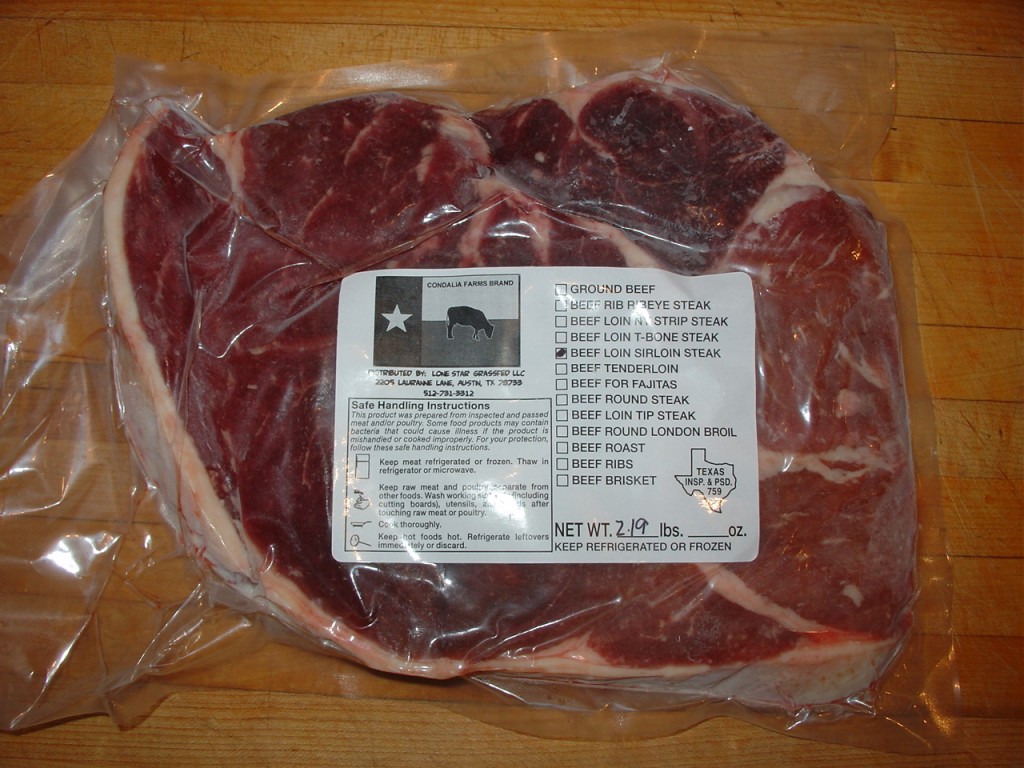 Finally, a Brisket with a little fat on it:
So, there it is, you know what to do next!  Buy the Beef!